Plena Public Address Solutions
A flexible approach to sound management
PLENA Public Address Solutions can very easily adapt to small or medium sized location requirements in a very precise manner. Plena Solutions can be deployed for a sizable configuration of up to six public address zones with optional digital messaging, operations and functions can be scheduled to be performed automatically and it is also possible to expand power at any time.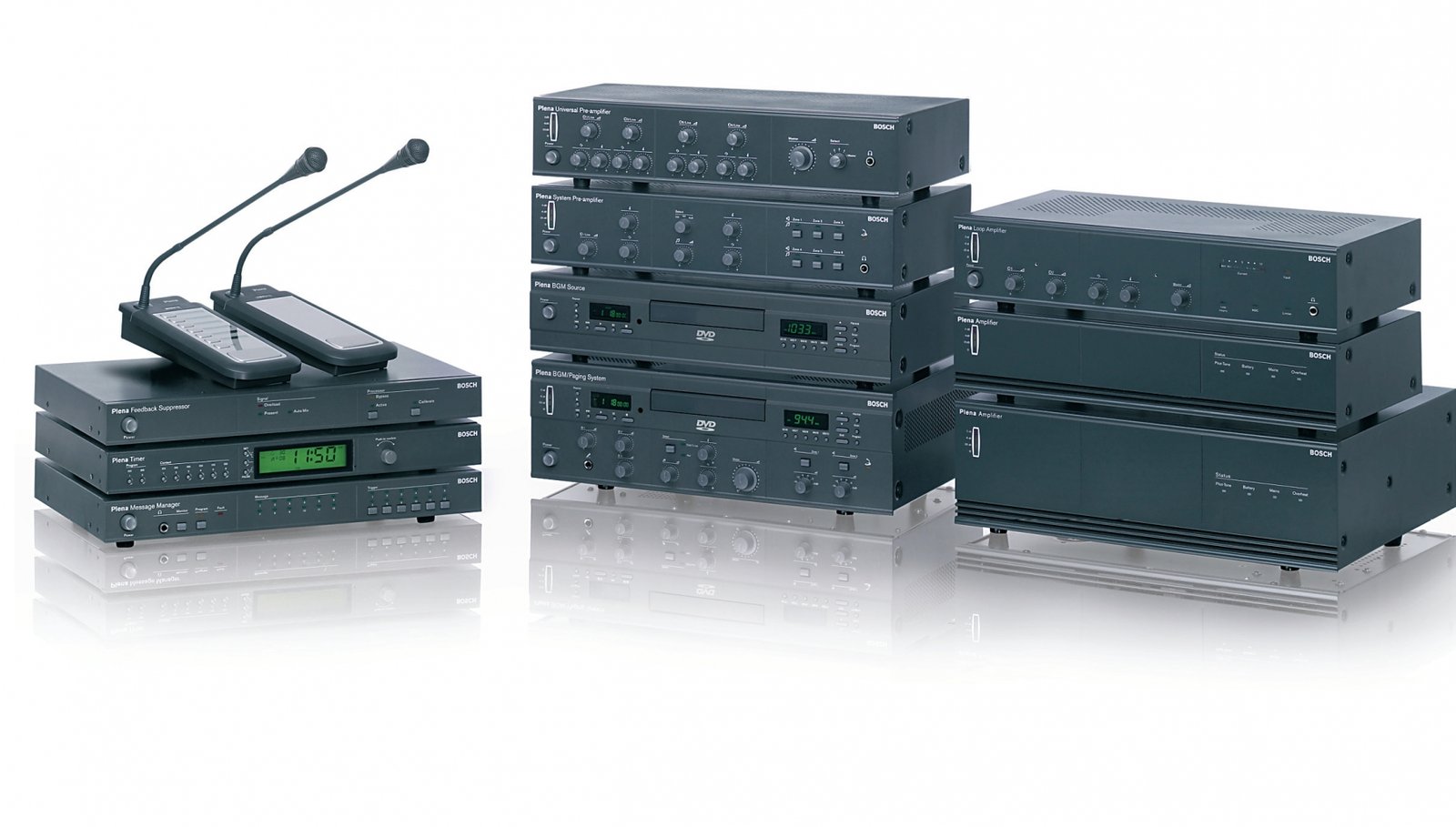 All locations are unique in terms of their specific requirements let it be a domestic supermarket, a bigger retail branch network, an office or commercial complex, warehouse or self-service cafes. And hence Bosch's team of engineers developed this broad, flexible and comprehensive range of public address equipment.
Electronic Security Company is Bosch's certified partner and appointed distributor for Bosch Public Address systems. We'll be happy to advise a solution best suited for your unique requirements. Your current Plena system can be upgraded to automate messages using Bosch Message Manager and Bosch Weekly Timer or you may want to add more inputs or power in specific zones. Plena Public Address Solutions is the easiest and most efficient way to add automation that can help save time and human resource and can facilitate expansion of an existing public address system.
Robust and enduring, Bosch's Plena Public Address Solutions family is manufactured with focus on long useful life; focused on user-friendliness, smooth functionality, sound quality and speech intelligibility.